Look Younger & Refreshed

With A Trusted Dermal Filler
Treat unwanted wrinkles and enjoy smoother skin with JUVÉDERM® - the #1 dermal filler collection in the world!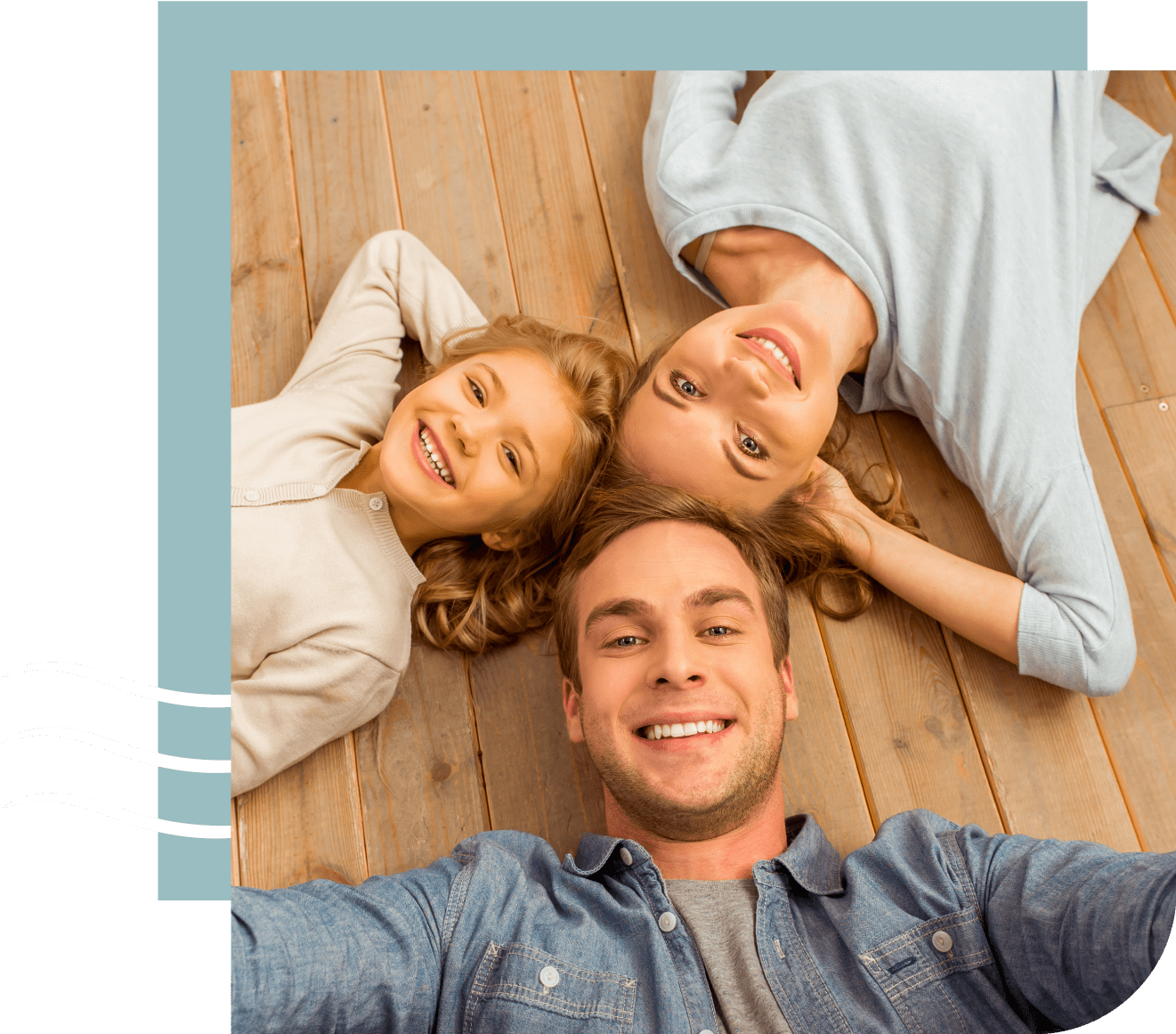 Don't let unwanted wrinkles or lines ruin your day.
JUVÉDERM®, the #1 dermal filler collection in the world, is a family of wrinkle treatments that can effectively improve or correct lines and folds in the face. At DESSNA, we create individualized treatment plans that help you achieve natural-looking results.
JUVÉDERM Dermal Filler Treatments in Alpharetta, GA
Redefining Healthy Skin in Alpharetta
Beautiful, healthy skin without the hassle or guesswork.
Full-service
JUVÉDERM® Treatments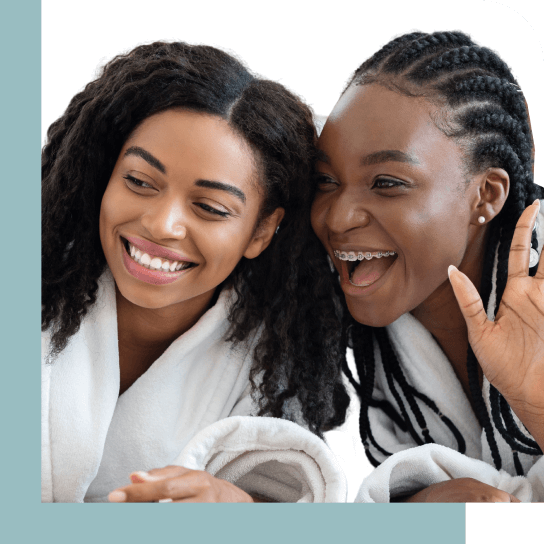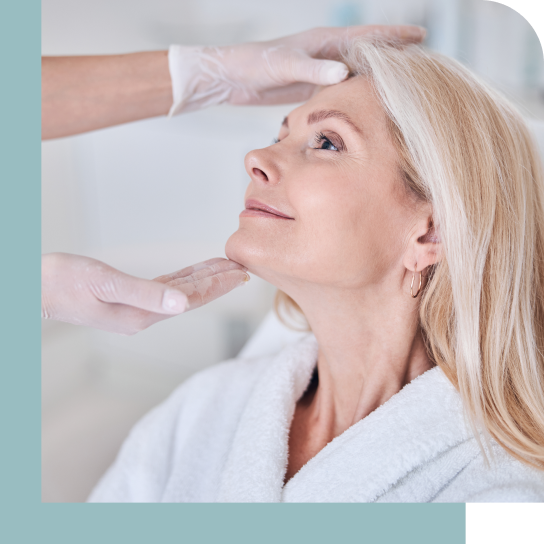 We don't believe in a "one size fits all" mentality. That's why we give you dermal filler treatments designed for your body and unique situation.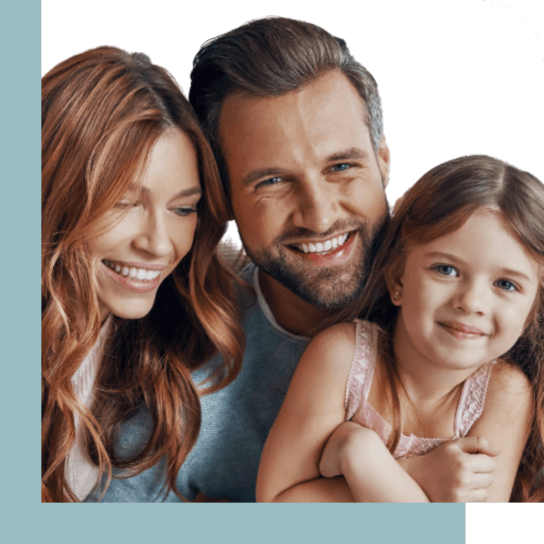 Our dermatologists are certified and have years of experience working with JUVÉDERM® as well as other dermal filler collections.
Your body health and image is too important to trust to just anyone.
At the Dermatology & Surgery Specialists of North Atlanta (DESSNA), we have been providing clinically proven dermal filler & JUVÉDERM® treatments to the greater Alpharetta community for over 30 years. When it comes to treating unwanted wrinkles and lines with little downtime, you can trust the DESSNA team for results and expertise.
The best JUVÉDERM® plans for the greater Alpharetta area
Proudly providing JUVÉDERM® and other dermal filler treatments to the Alpharetta community for over 30 years, DESSNA provides expert dermatologic, surgical, cosmetic, and aesthetic services for patients of all ages and skin types. Achieving healthy, beautiful, and wrinkle-free skin has never been easier!
All of us wish we had smooth, flawless, glowing skin. 
But the truth is, that is pretty hard to attain. Most of us have scars, acne, blemishes, grease, or some other imperfection. And it can be hard to know what to do about these imperfections! 
Thankfully, DESSNA is here to help! We offer quality dermatology care, advice, and surgery for those in the Alpharetta, GA area. We want to give you the best possible care we can. We can give you good advice and help you come up with a treatment plan for your skin problems. 
Contact us today and start working toward that flawless skin! 
If you live in the Alpharetta, GA area, you are already familiar with the beauty and attractions that surround the area, a few of which include: 
Ameris Bank Amphitheatre

Wills Park 

Avalon

Big Creek Greenway 

Webb Bridge Park 

Rock Mill Park 

All Fired Up

North Park 

Cherry Street Brewing Company 

Mansel House and Gardens 

Alpharetta Walk of Memories 

Regal Avalon 

And more! 
Plus there are all the attractions of nearby Atlanta and Marietta. 
Alpharetta is a part of the Atlanta Metropolitan area and is located in northern Fulton County, GA. 
The area that is present-day Alpharetta was originally peopled by Cherokee Indians. The Cherokees in Georgia were forcibly relocated to Indian Territory in Oklahoma in the 1830s, and this made room for white settlers to move in. 
One of the first landmarks in the area was the New Prospect Campground, a Methodist camp ground near a natural spring, near present-day downtown Alpharetta. It served as a trading post in later years. 
The name Alpharetta has been conjectured to honor the fictional Indian girl Alfarata, from the song "The Blue Juniata." However, it is more likely that it comes from two Greek words: "alpha" meaning "first" and "retta" meaning "town." 
The Alpharetta homepage says describes the Alpharetta community like this: 
Alpharetta is a community with a character all its own. Part Southern, part cosmopolitan, but always down to earth and accessible. Whether you're looking for a home for your business or yourself, you'll find everything from tranquil street locations to high rises, from swim and tennis neighborhoods to wooded escapes. The people in our community come from all ages and backgrounds, but they all share a sense of excitement and expectation. Because there's so much going on here, we invite you to explore our neighborhoods and become part of the character of Alpharetta.
If you live in Alpharetta and are looking for dermatology advice, give us a call here at DESSNA! We serve all zip codes and neighborhoods in Alpharetta, GA: 
30004, 30005, 30009, 30022, 30023 
Alpharetta, Alpha Park, Andover North 
We look forward to hearing from you! 
We offer Juvederm Dermal Fillers to the greater North Atlanta area, including:
Chamblee, GA
Cumberland, GA
Powers Park, GA
Sandy Plains, GA
Vandiver Heights, GA
Westfield, GA
No matter your location in North Atlanta, we look forward to helping your whole family with our comprehensive dermatology services. Schedule your appointment today!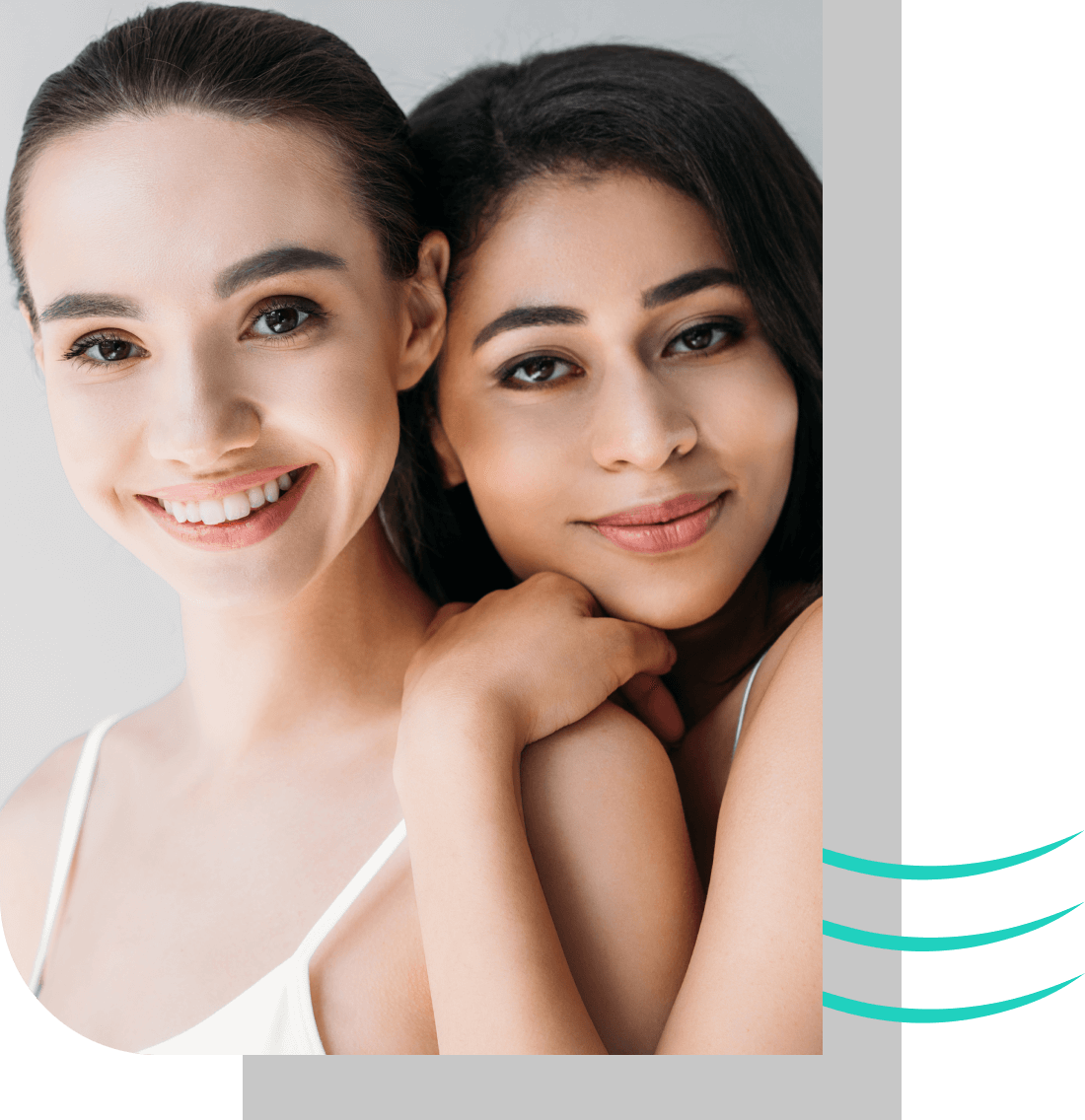 Frequently Asked JUVÉDERM® & other Dermal Filler Questions
JUVÉDERM® is a hyaluronic acid-based dermal filler. There are several products in the JUVÉDERM® family that address different problems when injected into targeted areas on your face.
The smooth, gel-like consistency allows for easy injection when administered by an experienced professional.
As you get older, less collagen and hyaluronate are produced, which increases sagging or wrinkling on your face. JUVÉDERM® works by adding volume to the facial tissue through its active ingredient, hyaluronic acid.
Hyaluronic acid is a natural substance found in the human body and stimulates the production of connective tissues that plump up the skin (collagen).
During the procedure, your doctor will use a pen to mark the areas to be treated and inject the JUVÉDERM® directly underneath the pen strokes onto target areas like cheekbones, temples, or mouth lines with an injection needle.
Best Uses: Used in the cheek and chin areas for contouring and to improve the profile.
Results: Results in 3-4 days
Longevity: Lasts up to 2 years
---
Best Uses: Used for moderate to severe facial wrinkles and folds, particularly around the nose and mouth.
Results: Results in 3-4 days
Longevity: Lasts up to 18 months
---
Best Uses: Used for moderate to severe facial wrinkles and folds, particularly around the nose and mouth.
Results: Results in 3-4 days
Longevity: Lasts up to 1 year
---
Best Uses: Used in the lips for lip augmentation and correction of "lipstick lines."
Results: Results in 3-4 days
Longevity: Lasts up to 1 year
---
Best Uses: Used in the lips for augmentation and to smooth and correct moderate lines and wrinkles.
Results: Results in 3-4 days
Longevity: Lasts up to 1 year
The main purpose of dermal fillers is to help diminish facial lines and creases while working to restore volume and facial fullness.
Some things dermal fillers can do:
Plump thin lips
Enhance shallow contours
Soften facial creases and wrinkles
Improve the appearance of recessed scars
Reconstruct contour deformities in the face
Decrease or remove the shadow of the lower lids
Help in reducing early signs of aging
Dermal filler appointments typically take less than 1 hour to complete.
Recovery time is minimal (generally less than 24 hours). Bruising/swelling is common and can last for up to 2 weeks post-injection.
The effects of JUVÉDERM® are noticeable as soon as swelling reduces and last between six months and two years.
Probably from us! We offer a wide variety of aesthetic and body creams and other treatments for your skin. Check out our Products Store here.
Information courtesy of Dermatology & Surgery Specialists of North Atlanta (DESSNA), 4800 Olde Towne Pkwy, Suite 250, Marietta, GA 30068